Swishes Come True at Garces Trading Co!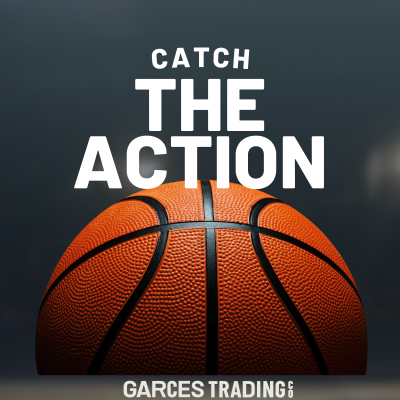 Don't miss the madness when the NCAA College Basketball Tournament gets underway.
We'll be showing select televised games and offering tournament-themed food and drink specials* such as:
FOOD SPECIALS
GTC Crab & Piquillo Dip $8
GTC BBQ chips
Chips and Salsa $6
Fire roasted salsa roja with house made chips
Sea Salt Pretzel Bites $8
2SP Baby Bob Stout Beer Cheese Sauce
Smoked Wings $10
Spicy hoisin, toasted sesame, scallions, cilantro crema
Smoked Beet Hummus $7
Pita chips, cucumber
Philly Cheesesteak Eggrolls $8
Spiced curry ketchup
DRINK SPECIALS
Alley-Oop $10
Whiskey, Espresso, Dark Creme de Cacao, Orange Bitters
B-Ball $10
Gin, Strawberry Basil Syrup, Lemon Soda
Slam Dunk $13
Milagro Blanco Tequila, Amaretto, Fresh Orange Juice
and Lime Juice, Tajin Rim
Splash $4
Fresh Squeezed Lemonade
Add strawberry basil, black cherry or cucumber $1
D.E.W. and a Brew $12
Tullamore D.E.W and local IPA
*Specials offered on select days through the 2023 Tournament. Please check our Instagram or onsite for availabilty.